Map Your Neighborhood Disaster Drill 10/16/21 10am
The scenario is a major earthquake that hits at 10am Saturday morning.
Practice "Drop! Cover! Hold On!
Practice Map Your Neighborhood Program Steps
Practice helping other members of our block
Practice helping other blocks in the neighborhood
Practice using FRS radios to communicate with others in our blocks and with other blocks
Practice problem solving to address incidents caused by a major earthquake
Attend a Debrief at the end of the drill to compare notes, discover correct answers, meet neighbors and eat pizza
We will also be practicing using our FRS radios (walkie-talkies). Our initial check-ins from our homes will be similar to what we've been practicing in our Sunday evening radio practices. As we walk our blocks we will use one channel to communicate between the walking team and the team at the Gathering Site. A separate channel will be reserved to communicate with the staging manager for the whole neighborhood.
Our response is to Drop Cover and Hold on and to practice what we've learned in our Map Your Neighborhood program. We will not be coordinating with CERT this time. We will follow our 9 Steps and go to our gathering sites to form teams. The teams will assess the blocks by looking for special yellow Drill Incident Cards. We will not be seeing bloodied bodies or hauling people in stretchers. This will be more of a "Thought Exercise" focusing on decision making utilizing the resources we know we have in our blocks (found in our Contact Lists and Skills and Equipment Inventories)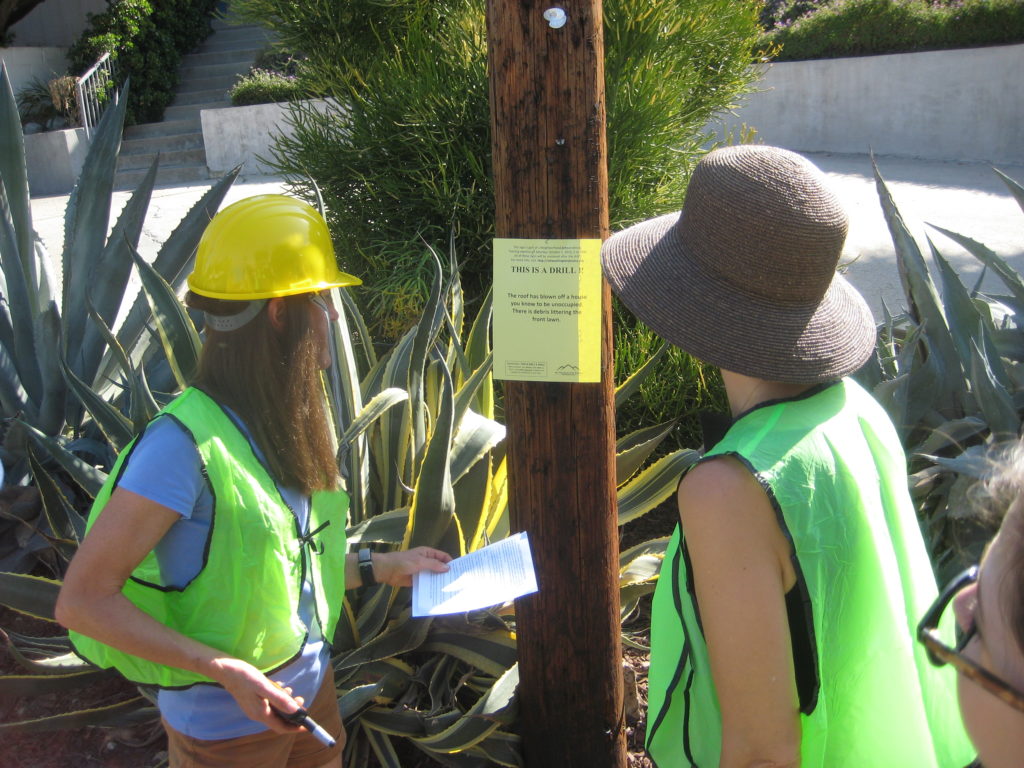 This is a covid compliant event and masks are requested even if you're fully vaccinated.