MWJN Disaster Drill 10/14/23
Our exercise focused on the Nine Steps of the Map Your Neighborhood program. MYN is based on knowing your neighbors, knowing who needs extra help and what collective resources your block has available to help ourselves in the first hour following a disaster. Find out more about MYN.

It was a fun time with our neighbors!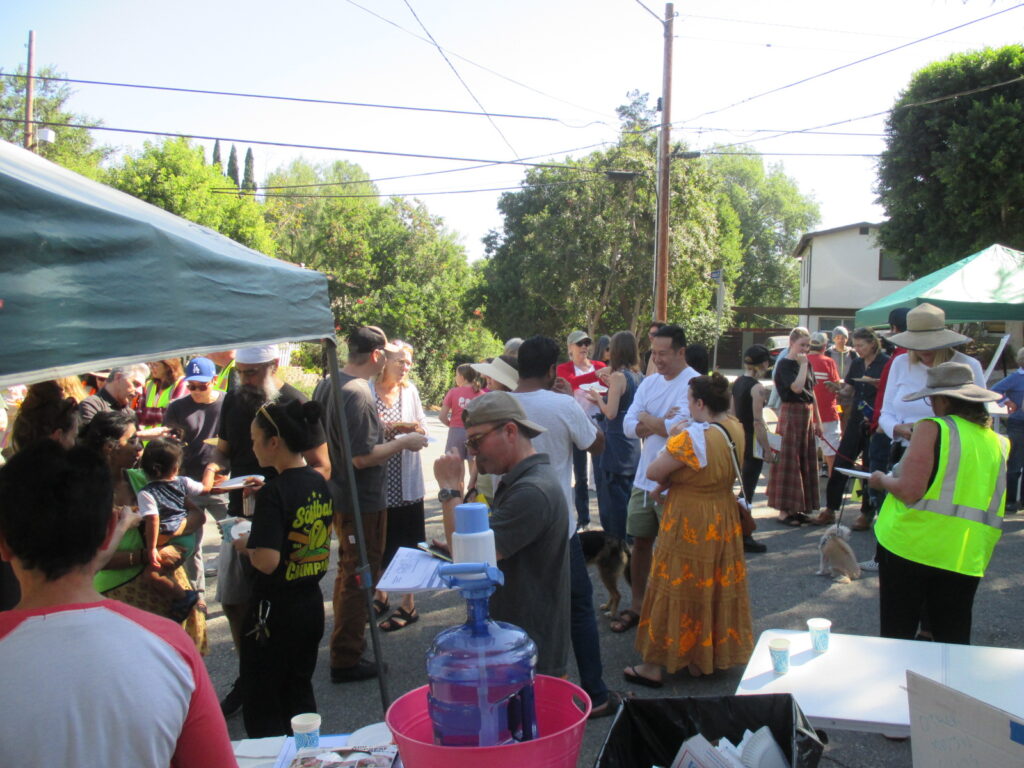 THE DRILL: Began at home: At 10am DROP, COVER, HOLD ON! Practice what to do in the first hour of a Disaster:
–Grab your Walkie-Talkie Radio. Turn to Ch 5 – Listen to Network, call & give your status
Get your MYN booklet and follow the 9 Steps: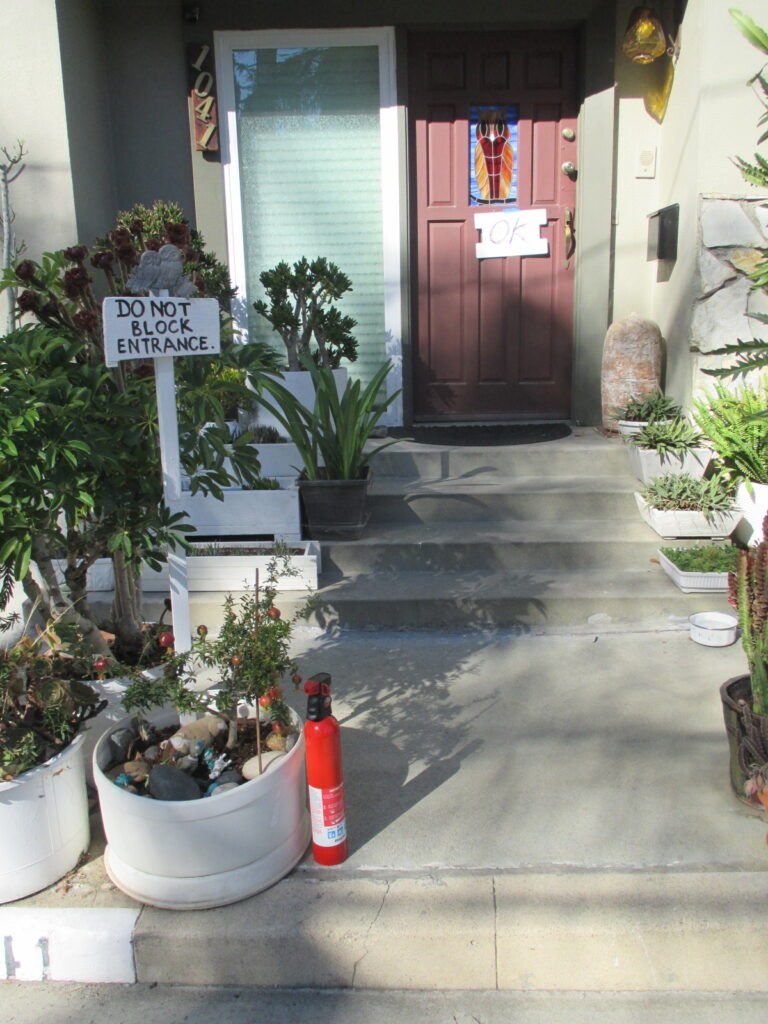 Check your Household – Make sure everyone is safe.
Dress for Safety – Put on sturdy shoes, a hardhat or helmet, and leather gloves
Locate your Gas Meter – Know where it is and know how to turn it off if necessary (but DON'T turn it off for the drill)
Locate your Water Shut-off Valve – Know where it is and know how to turn it off if necessary (but DON'T turn it off for the drill)
Check that you have your HELP/OK sign with 2 band aids stapled in your MYN booklet
Place your Fire Extinguisher on the Curb – Dial should be green, invert, and shake for 30 seconds
before placing it in front of your house for neighbors to grab if needed for fire
Go to your Block Gathering Site – Where is it? Follow your neighbors.
Select a Block Drill Coordinator to organize teams based on the number of people and what each person prefers to do. Distribute vests, radios & tools. The Drill Coordinator may join one of the teams. Teams check the block for incidents.
After Teams complete work, Return to Gathering Site to share results
During the last hour all blocks convened in the "5 Points" intersection for a debrief session for feedback on what worked and what didn't. Ben reviewed all the incidents and all the correct responses. Pierre also demonstrated how to shut off gas. And we had pizza! An educational and tasty event!